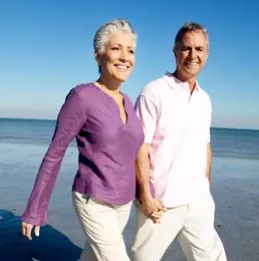 Are you exercising, but not losing the weight? Are you having blood sugar issues that you want to get under control, naturally? Are you tired of the chronic fatigue and pain?
Then you need to call Dr. Brad!
ALL NATURAL! COMPLETELY SAFE! DOCTOR-SUPERVISED PROGRAM DESIGNED TO ASSIST YOUR BODY WITH THE DETOXIFICATION AND WEIGHT LOSS THAT CAN GET YOU THERE.
IT WILL TRANSFORM YOUR BODY!
IT WILL TRANSFORM YOUR LIFE!

Live your life in high resolution with the Standard Process Purification Program.
Are you hungry for good health? Experience the benefits of helping your body cleanse with the Standard Process Purification Program. The purification program combines a generous menu of whole foods with supplements that support the body's ability to remove naturally occurring toxins. This promotes a state that allows for toxin release.

Naturally occurring toxins that build up in the body can contribute to:
A stuffy feeling in the head

Fatigue or difficulty sleeping

Indigestion and other temporary gastrointestinal upset

Food cravings and weight gain

Reduced mental clarity

Low libido

CALL DR. BRAD FOR YOUR FREE CONSULTATION TODAY AND BEGIN THE TRANSFORMATION YOU'VE BEEN WAITING FOR AND LIVE YOUR LIFE IN HIGH RESOLUTION ONCE AGAIN!
I have lost over 45 lbs
"Thank You to Dr. Brad. I have been following your common sense eating/diet program and I have lost over 45 lbs. and keep moving towards my goal of losing 80 lbs. I have tried many other plans, but this has worked great for me and I never feel hungry or feel like I am missing out. Thanks for everything!"
Mike D.
Strongsville, OH
August 2016
---
MY WEIGHT IS DOWN 95 LBS!
"Like most people, I did not take care of myself. I was aware of the studies and rarely listened to my doctors' warning and relied on meds to control my pain and "well-being." I had always been active but my lifestyle had turned sedentary after changing jobs and a relocation. I piled on the weight and peaked out close to 380 pounds. I had ankle reconstructions and three knee surgeries to correct weight related problems. I was depressed and family life was deteriorating as I suffered.
About 2 years ago my joint pain started to escalate. I finally reached a point where use of my hands was excruciating, my knees screamed when I walked, and I could not straighten out my fingers. I was asked by my employer to work from home because my obvious pain was making our client uncomfortable and spent the next 6 months working in my home office. I chased symptoms with my PCP, a Rheumatologist, two Neurologists, sports medicine docs and others. I finally went to the Cleveland Clinic to seek relief.
My diagnosis, a spinal cord compression in my neck, gave reason for the hand and arm pain; to an extent. Both my pain management doctor in Cleveland and my Chiropractor explained in no uncertain terms that I had to make changes.
I had tried weight loss before and, like tons of people, I was up and down and always seems to creep back up in weight. Yeah, I felt a little better and made some minor gains but I didn't stick with it. This time I had to. I cleaned up my diet and started eating what I call "Clean & Green." I cut out sugar (which is EVERYWHERE and in EVERYTHING), gave up on bread, potatoes and all of the chemical laden stuff that had been my intake. It was hard for a while, until my pain started to decrease. Along with a cleaned up intake I also started a supplement regimen.
It sounds incredible, and I guess it is, but in about 10 days my pain really started to reduce and my weight started to drop as well. Within 2 months my pain was about 50% where it had been when I started really caring about what I ate and drank. After 6 months I was REALLY feeling good. I could walk distances, mow my lawn again (it had been 4 years of paying someone to do it) and start being me again. I recently started kayaking and fishing again. Everything seems do-able.
It's been 14 months since I cleaned up. My weight is down by 95# and my blood pressure medicine is half of what it was when I started this trip. I maintain my health with both western and eastern medical techniques. I do acupuncture twice a month, regular chiropractic visits and regular deep massage to relax my back.
This is not a miracle and was HARD WORK. It took a regimen to stick to a plan and make serious lifestyle adjustments and changes. Once the pain started to decrease it made the changes more acceptable because I could see results I had not before. I can't make you believe that it works I can only tell you that it does. I can't believe the crap I used to put in my body. Don't get me wrong and I will not lie, there are regressions. I have my moments but now know what will trigger pain or what can only be described as a weird feeling when I eat something that is sugary or even something that I get in restaurant which had sugar in it. You have to make adjustments. I read labels and make smarter choices. If you travel you will have a little trouble staying clean but you can do it. You WILL BE ABLE TO DO IT. It becomes second nature and an awareness of what is, and is not, better for you. It's not a "nuts & berries" thing. If you can make the change to "Clean & Green" you may never look back.
If you do it's OK. Do not beat yourself up. Pick up where you left off, get back in line with your plan and KEEP GOING.
It CAN be done. I know. I live it."
Chris P.
Murrysville, PA
2016